Will Aruna Bahuguna Succeed Dinesh Reddy As DGP?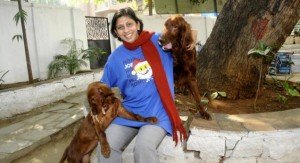 Can woman be the Top Cop in Andhra Pradesh? The day a female IPS officer to assume the highest office of the Police, Director General of Police(DGP) is not far off. The three officers of 1979 cadre, among which the Chief Ministers has to make a choice to succeed Dinesh Reddy, fortunately include a woman too. She is none other than Aruna Bahuguana. The other two are: S.A Huda and B.Prasada Rao.
These cops have duly been elevated to the rank of the DG and given the charge of wings at disposal. If at all Aruna is chosen, she will be the first woman to have ever assumed this office. The Government may find it difficult to say no to her, keeping view the possible reactions from the opposition quarters and its adverse impact on women voters.
The appointment of Top cop, however, has seldom been quarrel free for over a decade. The alleged whimsical and discriminatory selections have been challenged in the court. The competing officers themselves would give sufficient fodder to media to defame the CM's office every time new DGP is selected.
Interestingly, efforts to scuttle Aruna Bahuguna's chances, appear to have started too early.  Vain attempts have already been made to drag her name into the row of APSP constables ' wives stir. Earlier reports in a section of media made a pointing finger on her for changing rules in deploying and sanctioning leave to the constables, when she was the Additional DP of APSP. Later it was proved the charge was baseless. Sources say, Media got these inputs unofficially from DGP office. It is yet to be known whether those who made these leaks had their vested interests or not.
AP Government received accolades across the nation the senior most woman IAS officer, Minnie Mathew, was made the Chief Secretary. Let us watch, whether the Government displays the same wisdom in selecting Dinesh Reddy's successor or not, though it has plenty of time to think over it.